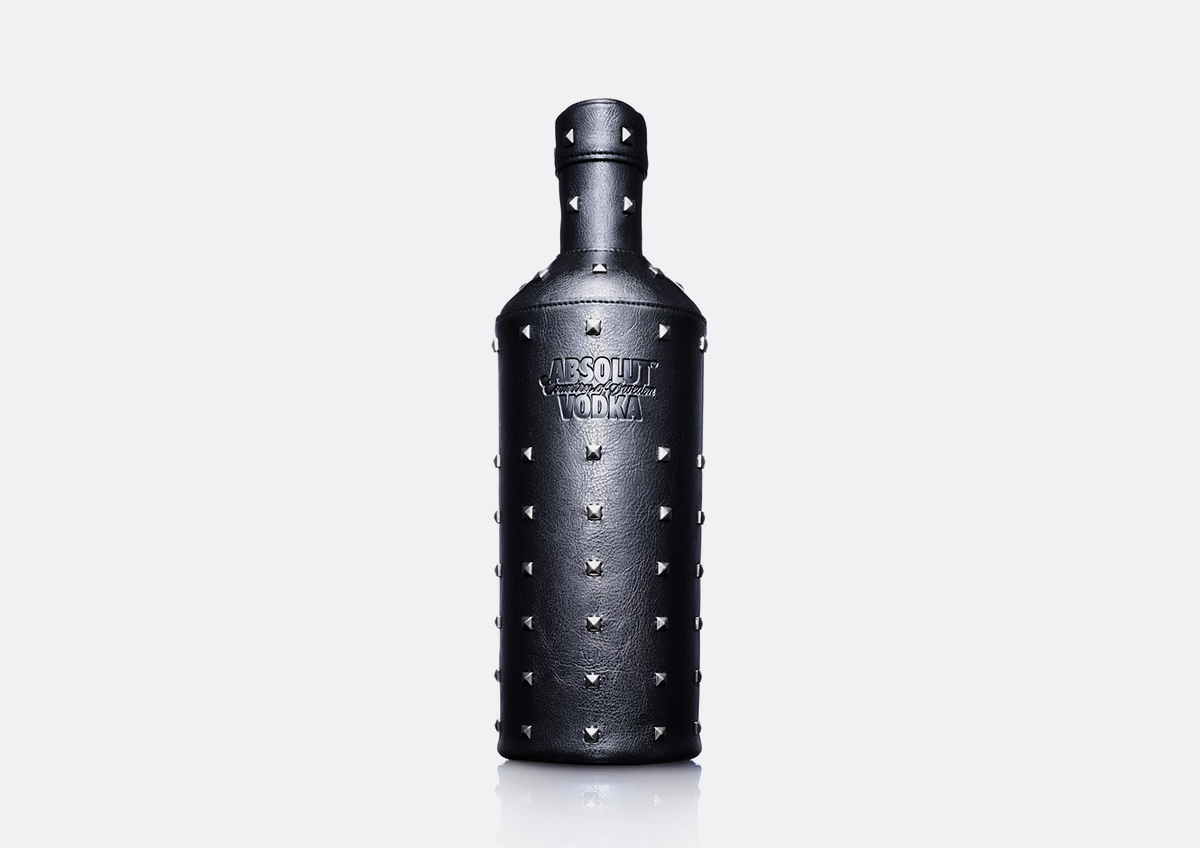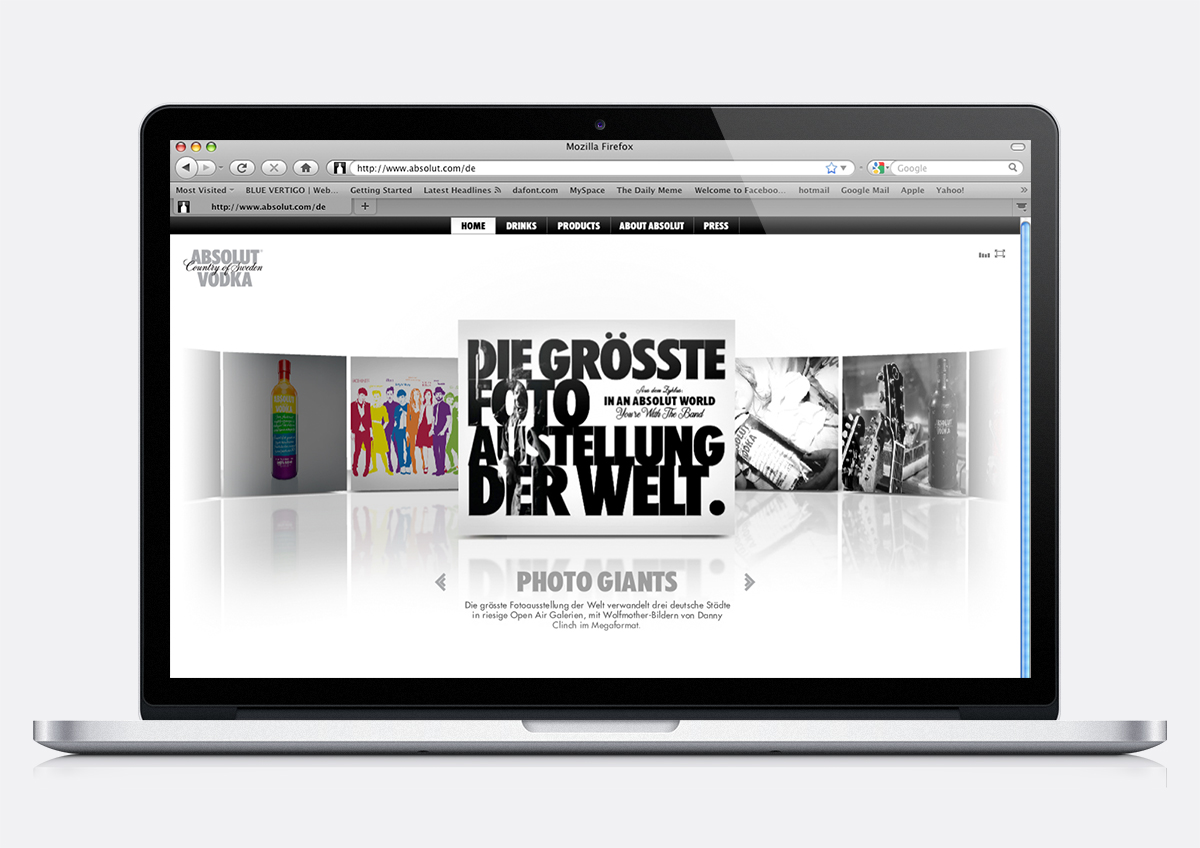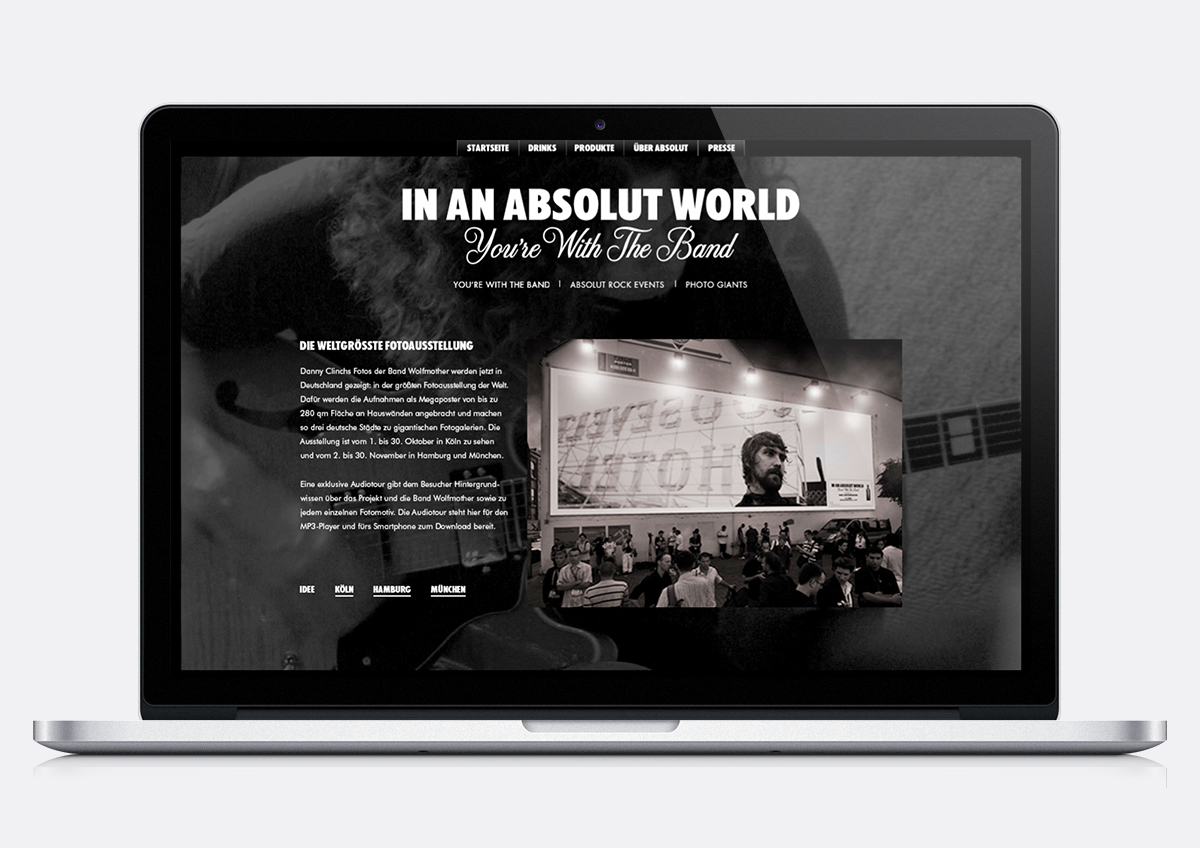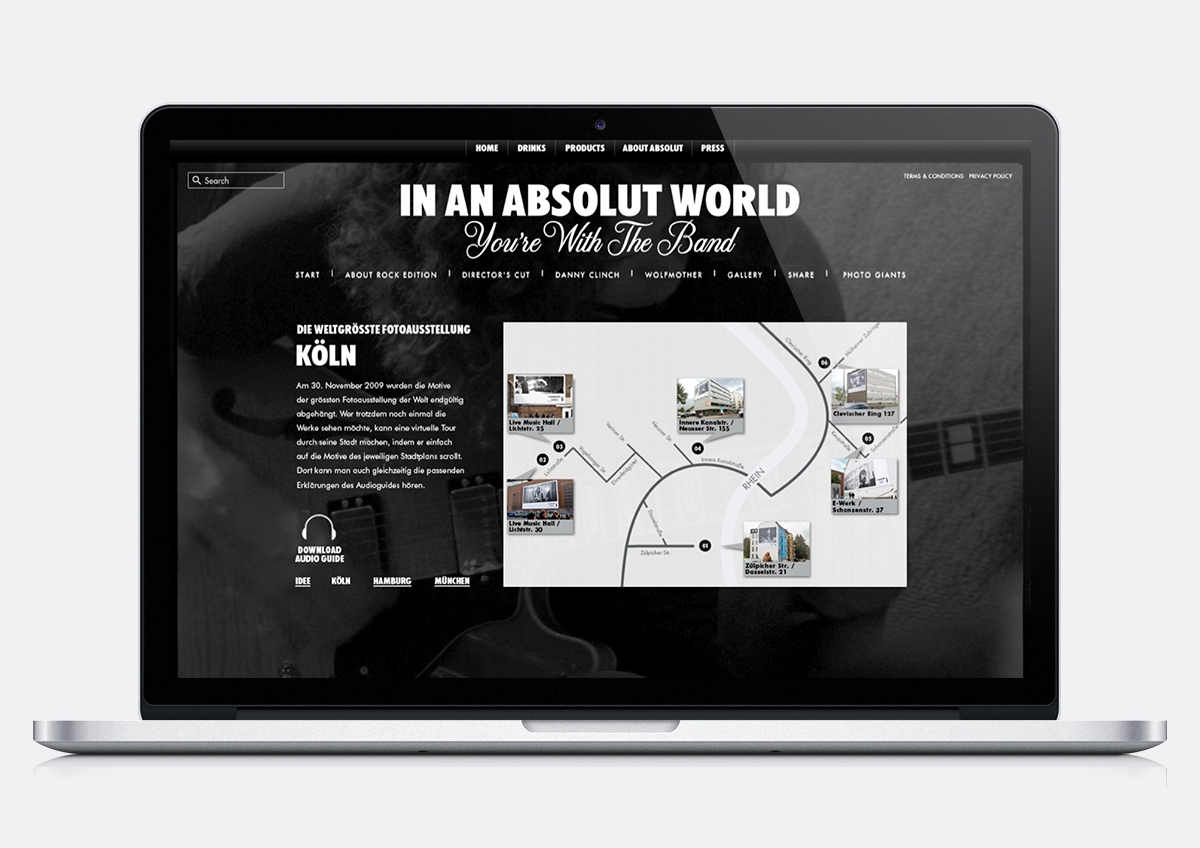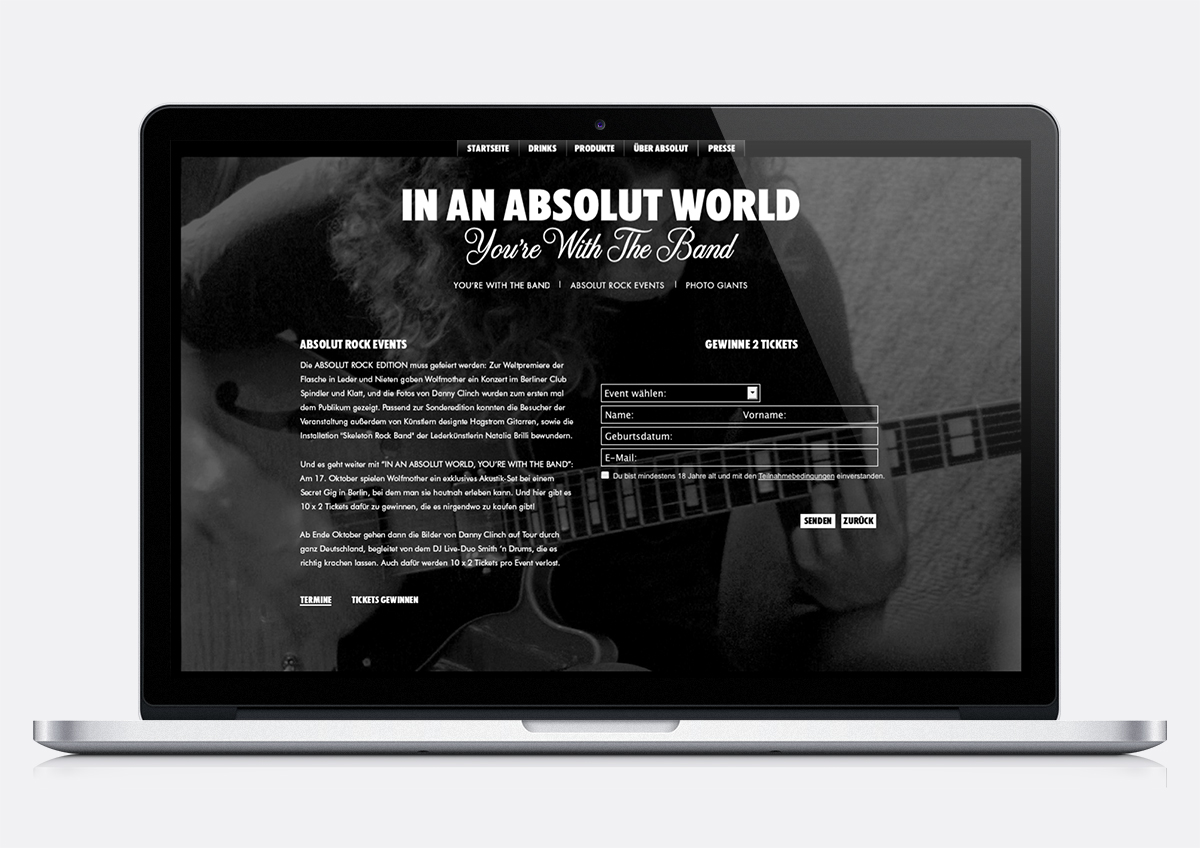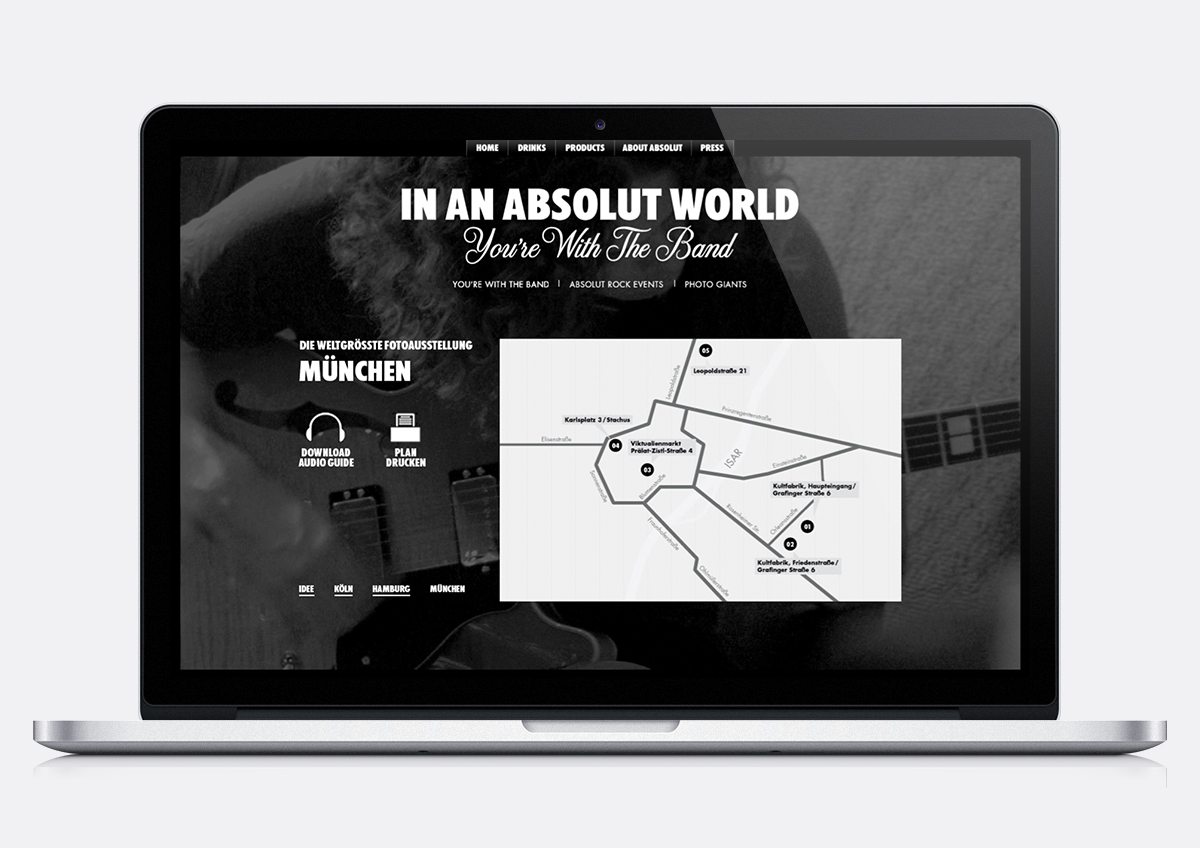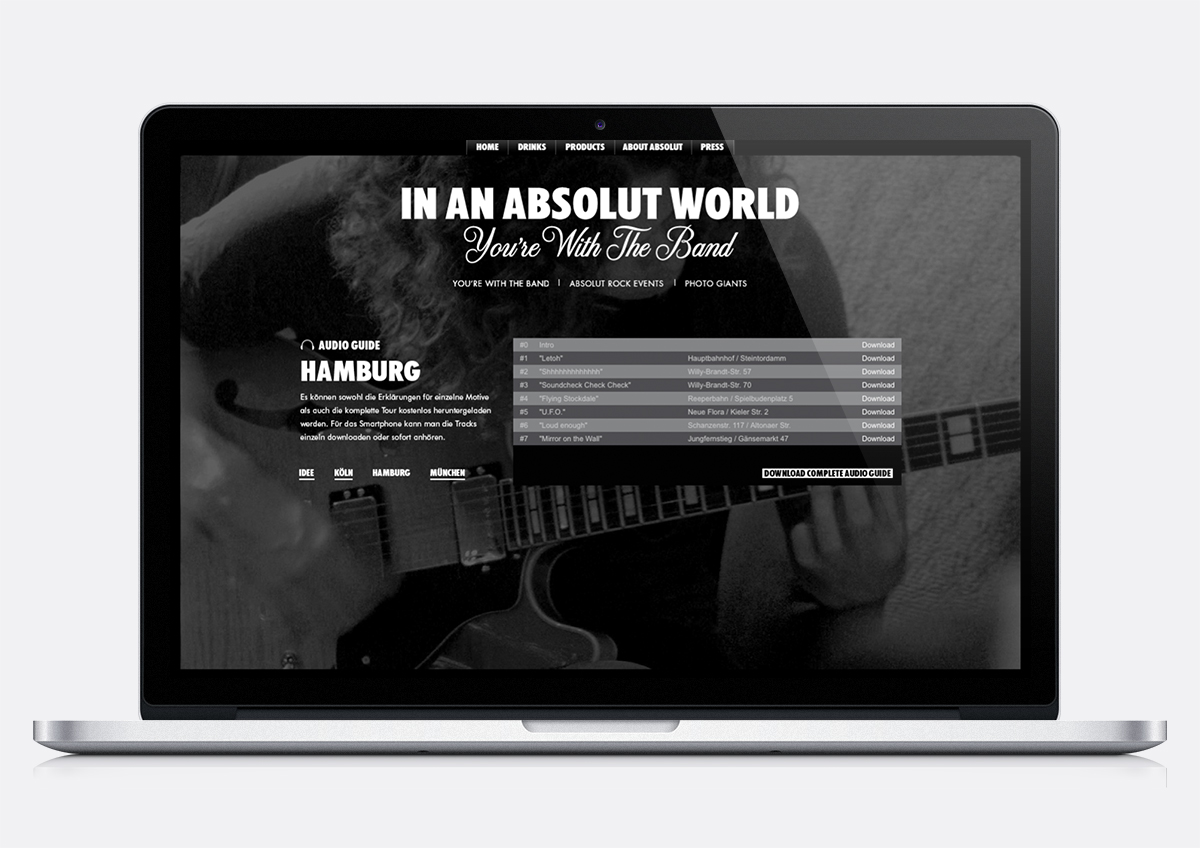 Creative Director
PHILIP BORSCHARDT
Production Design
ELIZA KARMASALO
In An Absolut World You're With The Band- Stylish Rock & Roll Gift Pack And A Creative Collaboration With Danny Clinch And Wolfmother
To pay tribute to rock and roll, ABSOLUT, the international leading premium vodka, launched the ABSOLUT VODKA ROCK EDITION, a limited edition bottle wrapped in a leather- and studs gift package. In its celebration of rock, ABSOLUT has also brought together visionary rock and roll photographer Danny Clinch and the sought-after rock band Wolfmother in a creative collaboration that invites the consumer to take part in the authentic rock and roll lifestyle.
Capturing Wolfmother and the ABSOLUT VODKA ROCK EDITION bottle in a series of photographs, Danny Clinch has created an authentic ABSOLUT world of rock and roll, in which consumers are invited behind the scenes to roll "with the band". During a couple of days Danny followed Wolfmother around L.A., shooting more than 4000 documentary photos. Danny has also produced an exclusive director's cut film, depicting his vision of rock and roll, and showing his amazing images coming to life.
For the launching of absolut.com/rockedition, there was a virtual photo exhibition and a first person point-of-view film following Wolfmother and Danny Clinch in the studio, backstage, on stage, in the tour bus and so on. For the visitor, this film created the feeling of actually being on set, hanging out with the band. Thanks to the latest digital technology, the visitor could easily explore the material and find favorite themes and images. This campaign invited people behind the scenes to experience a bit of the classic rock and roll dream.
For our design of the UX and UI website of the Rock Edition campaign, we added a navigational map for each city where the photographs were exhibited. The user could easily find the sites where the billboard-sized photographs of the band were found. When a given image was selected, a short description with audio and print options appeared. By actively using of the web site, users could discover secret Wolfmother concerts.
Wolfmother & Absolut Vodka from moniker on Vimeo.