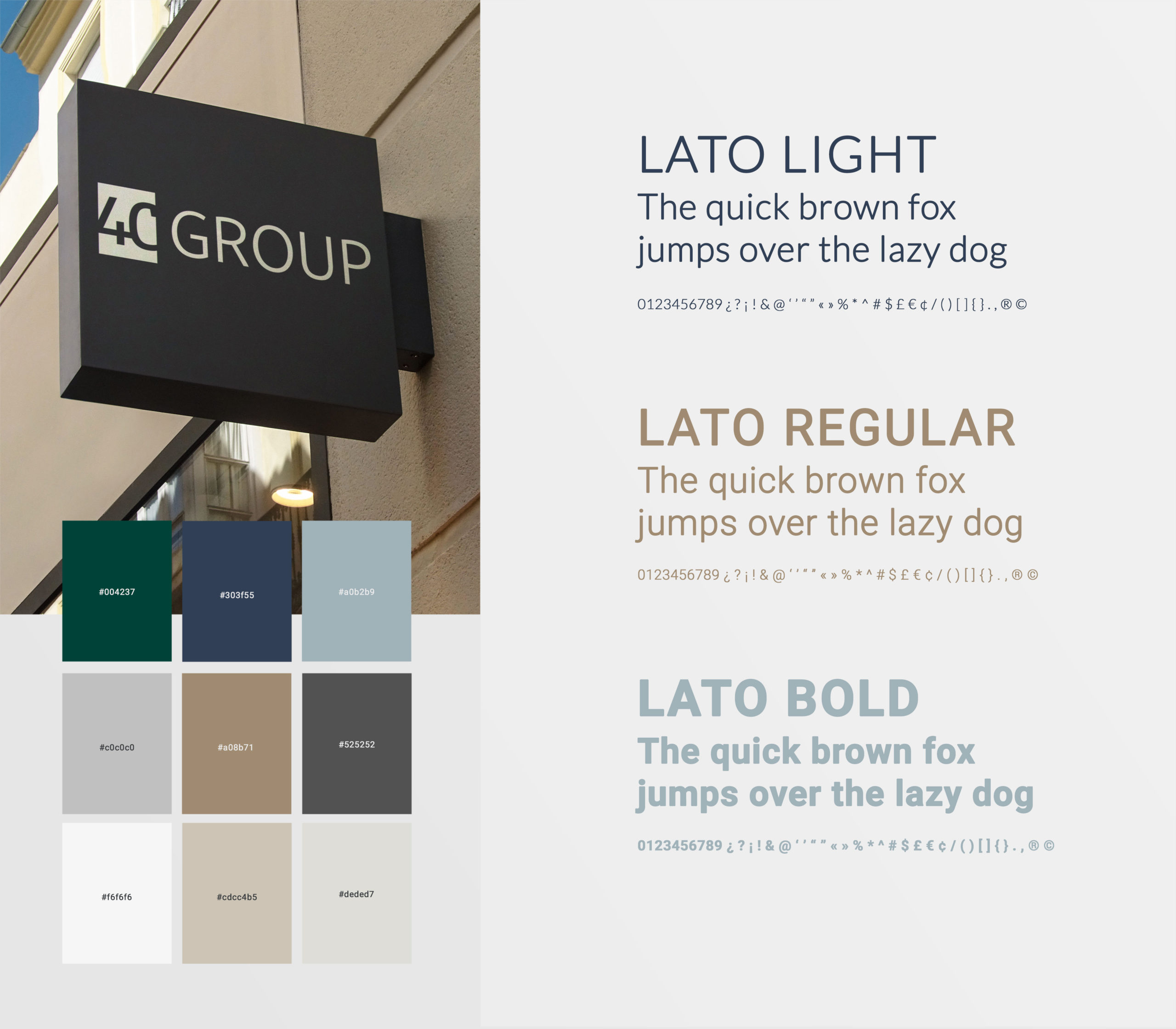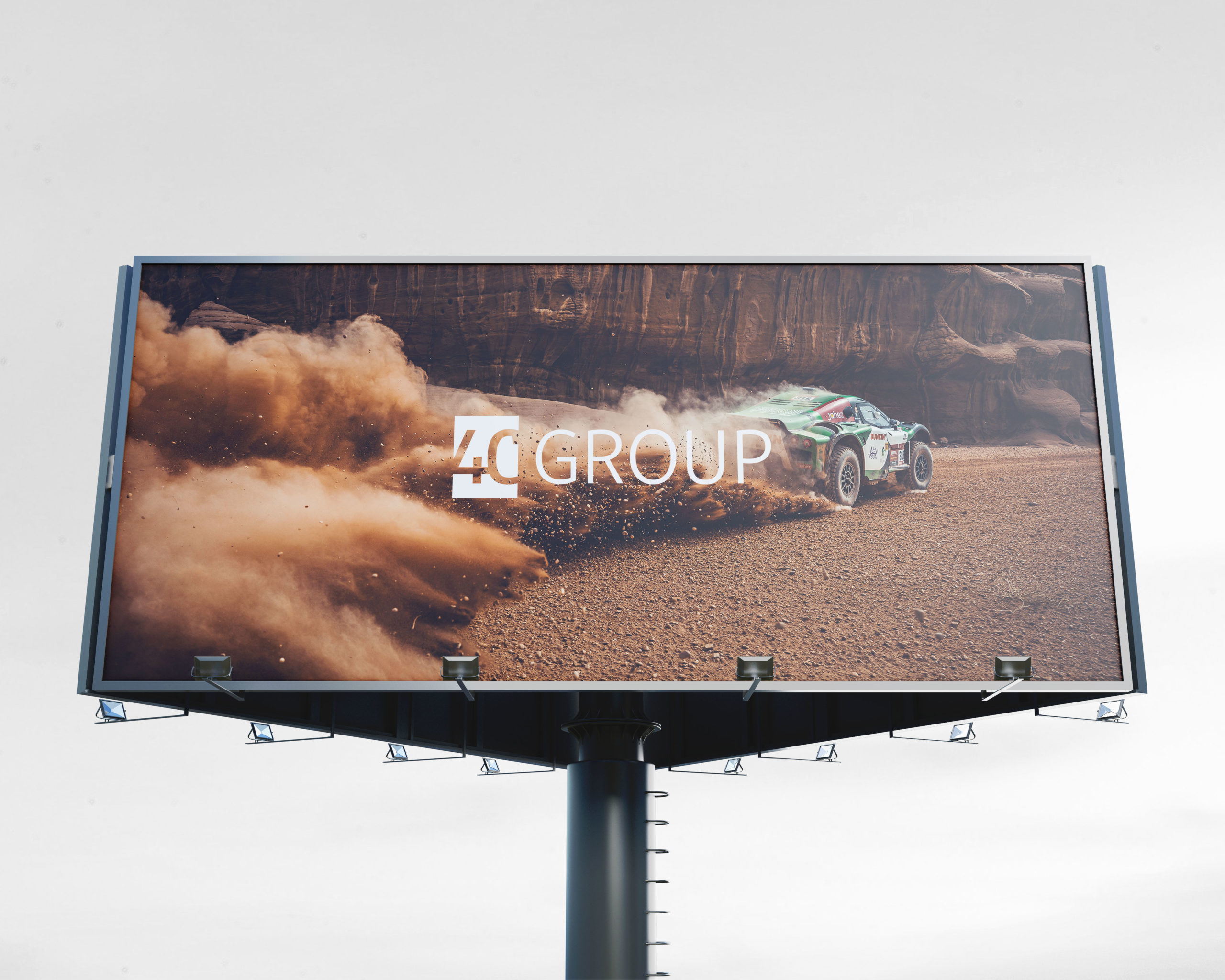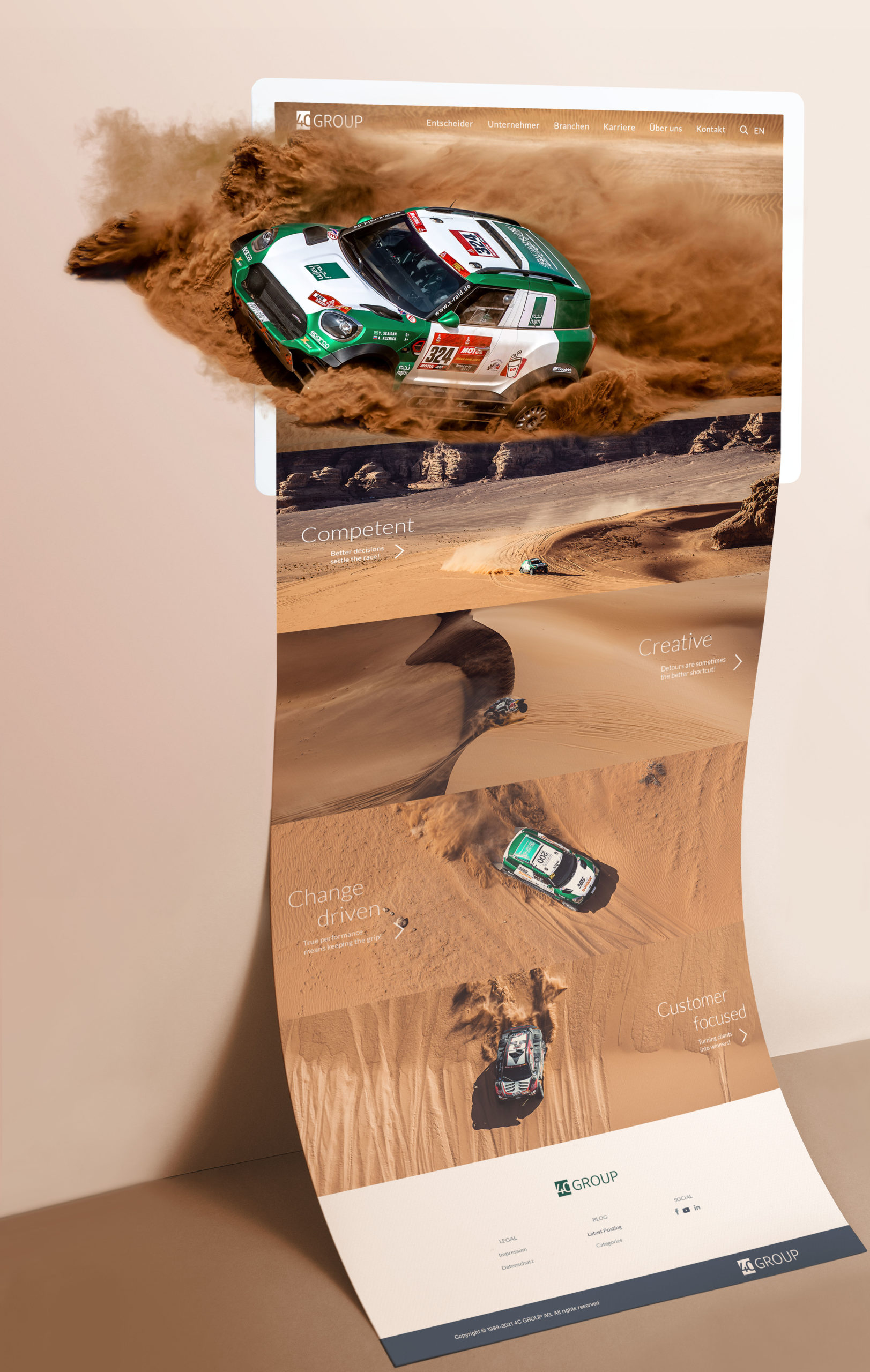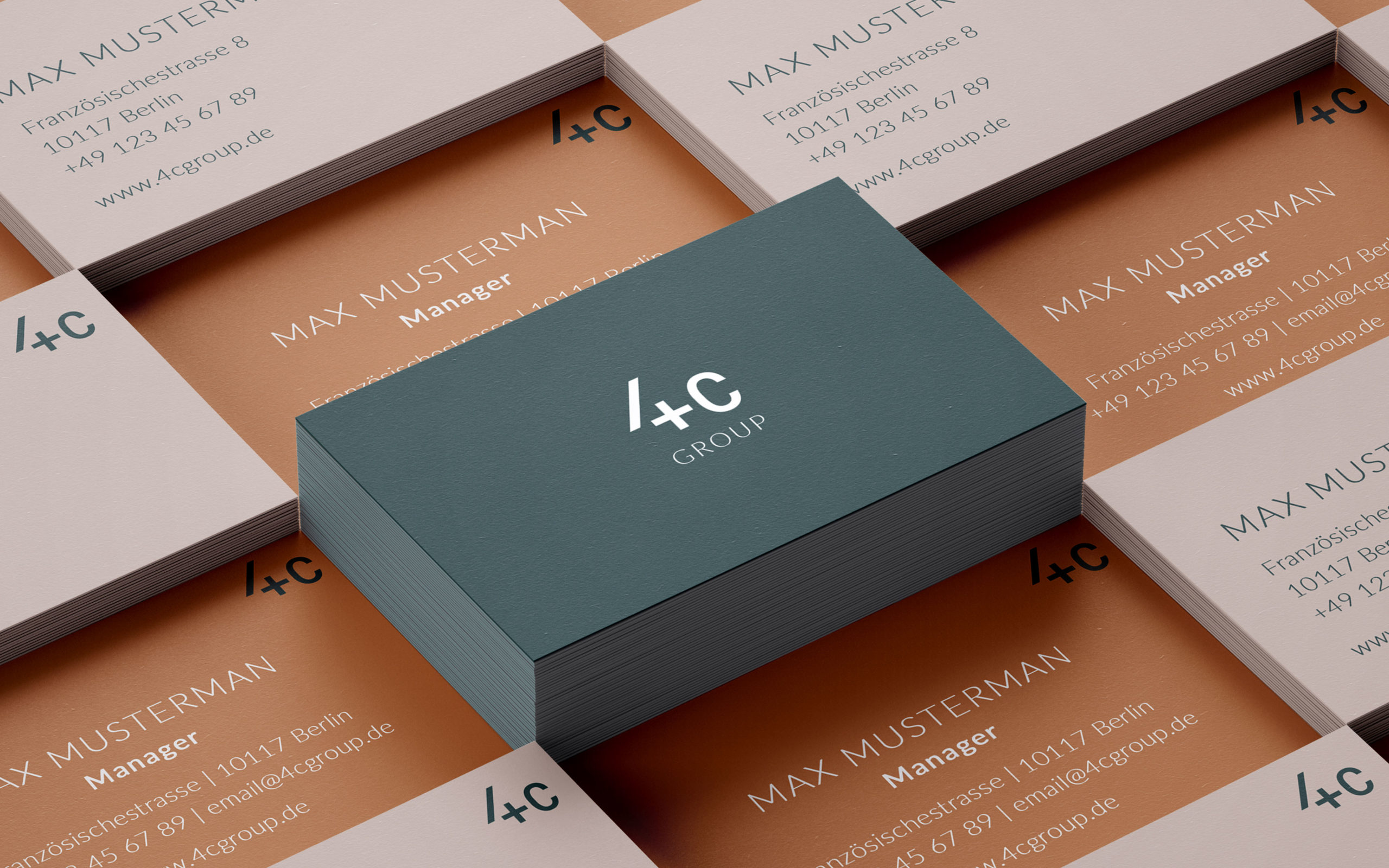 Art Director
ELIZA KARMASALO
4C GROUP AG are management consultancy for decision makers and entrepreneurs based in München, with branches throughout Germany. With the relaunch of the 4C new logo and brand image, I designed a cross-channel campaign in preparation for company and partner releases. I was responsible for the recreation and art direction of the rebranding of logo, web site, stationary materials, brand standards and all visual components.
The project goals begun with refreshing the logo. This part consisted of steps with several new logo variations. Eventually decision was made to preserve the original trade mark characteristic and only to refine the logo typography and shape. New photography was selected and recreated, that would present better the redesigned logo to the market. The brand guidelines were adjusted accordingly and new color palette was selected to match better the rest of the rebranded elements.
The main task was to introduce new responsive web site layout that could be easily applied to the backend code. The web site had over 600 URL's already, so the concept was to preserve the structure and content, while introducing new grid structure, colors, images and all visual elements. The front page had major reshape, where prominent, dynamic photography was placed to present the 4C manifesto in bold visual way. Additionally all offline stationary material had to be adjusted. The new logo and images were integrated into business cards, invitations, note books etc. All social media channels were also converted and finally additional advertisement media material was created.